Shaun Doherty Dev
Listen Again - Latest Podcast
---
[column col="1/2"]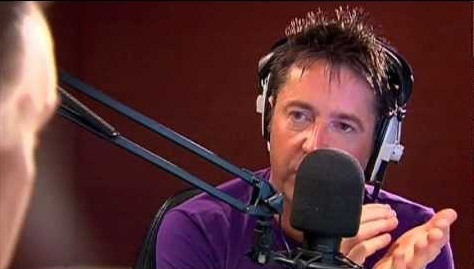 Magazine type mid morning chat show providing a forum for listeners to express their concerns on the issues of the day. Professional advice slots with on air calls, music and requests. Weekdays 10:00 - 13:00.
Get involved! We always welcome your comments:
Email: shaundoherty@highlandradio.com
Tel: (00353) 07491 25000
Text : (00353) 087 1790 970
or Write To :
The Shaun Doherty Show
Highland Radio
Pine Hill
Letterkenny
Co. Donegal
Join the Shaun Doherty Show on Facebook - Join the debate!

[/column]
[column col="1/2"]
[tab]
[tab_item title="Latest Features"]
Sponsored by:

The Pulse Letterkenny
Latest Features
[/tab_item]
[tab_item title="Shaun's Team"]
For years, the award winning Shaun Doherty Show has been Highland Radio's flagship programme. Shaun has occupied the mid - morning slot since late 1990, and while there have been some minor changes over the years, the essence of the show remains the same; to hold a mirror to Donegal and the North West.
A good magazine programme follows the agenda of the day, and the Shaun Doherty Show does that with consummate ease. However, a truly great show doesn't just follow the agenda, it sets it, and that's where the show comes into its own.
Shaun's Team
With producers Caroline Orr and Ciara Mackey at the helm, Shaun goes behind the headlines and peels back the layers of life in the region. Stories unfold daily ; stories of triumph and tragedy, alienation and achievement, revealing the best and worst in the region.
Shaun's unparalleled ability to encourage people to tell their stories is the bedrock of the show. Never cajoling or browbeating, the empathy and understanding that Shaun brings to conversation is reflected in some truly compelling radio. However, while members of the public with personal and sometimes heartbreaking stories to tell can expect nothing but compassion, anyone who tries to use the show to spread their prejudices or promote their wares will find their bluff called very quickly.
Everyone is treated with respect, but politicians and those with something to sell will be challenged every step of the way. There are no free PR rides on this show.With producers Caroline and Ciara and assistant Marion Potts, the Shaun Doherty Show is at the heart of Highland Radio's success. Anyone wondering how the station has maintained its Number 1 slot for over 20 years need look no further!
[/tab_item]
[tab_item title="Contacts from the Show"]
Aoibhneas
HELPLINE PHONE: 01-8670701
Provide facilities, professional help and support. The helpline offers a free professional counselling service to women and men who are suffering from violence in the home.
Alcoholics Anonymous
109 South Circular Road, Dublin 8
Telephone: 01-453 8998
After Hours: 01-679 5967 or 679 5555
Email: ala@indigo.ie
Website: www.alcoholicsanonymous.ie/
Alzheimer Society of Ireland
43 Northumberland Avenue, Dun Laoghaire, Dublin
Telephone: 01-2846616
Freephone: 1800-341-341
Email: info@alzheimer.ie
Website: www.alzheimer.ie/
Amen
(Confidential advice line for male victims of domestic abuse)
9-10 Academy Street, Navan, Co. Meath
Helpline: 046 902 3718
Email: amen@iol.ie
Website: www.amen.ie/
Anamcara
"Supporting parents after loss"
Visit www.anamcara.ie
Email us at info@anamcara.ie
Information line 085 2888 888
Monthly meetings contact 087 762 3872 (Donegal contact)
Aware
(Depression support organisation)
72 Lower Leeson Street, Dublin 2 Helpline: Locall 1890 303 302 (24 Hours)
Email: aware@webireland.ie
Website: www.aware.ie/
BeLongTo
BeLong To Youth Project works with Lesbian, Gay, Bisexual & Transgender (LGBT) young people in Ireland. It supports and resources young people, aged 14 - 23, to actively participate in the world around them and to make informed decisions which will positively impact on their lives.
To contact them you can go to their website www.belongto.org
Email: belongto@eircom.net
Phone: 01-873 4184
They are located at:
BeLonG To Youth Project
OUThouse Community Centre
105 Capel St
Dublin 1
Ireland
Bipolar Disorder
Healthline provides a very comprehensive overview of bipolar disorder as a critical starting point for individuals and/or their loved ones.
For more information, visit: http://www.healthline.com/health/bipolar-disorder
Bodywhys - The Eating Disorders Association of Ireland
Bodywhys is the Irish National Charity, which offers support, information and understanding for people with eating disorders, their families and friends.Admin Line: 01-2834963
Helpline No: 1890 200 444
Email: info@bodywhys.ie
www.bodywhys.ie
Breastfeeding Help & Information - La Leche League
Donegal Town Frances 074 97 34286
Carndonagh Jane 074 93 83304
Letterkenny Jan 91 32003
e-mail leader@lalecheleagueireland.com
web http://www.lalecheleagueireland.com
Cari
(Children at Risk in Ireland)
100 Lwr. Drumcondra Rd.
Dublin 9
Telephone: 01 - 8308529
Lo-call 1890 924 567
E-mail: info@cari.ie (general queries)
www.cari.ie
Cherish
(Association for one parent families)
2 Lower Pembroke Street, Dublin 2
(just off Baggot Street)
Lo-Call Information Line: 1890 - 662 212
Email: info@cherish.ie
Website: www.cherish.ie/
Childline
Contact: ISPCC Head Office
20 Molesworth Street, Dublin 2.
Childline Freephone: 1800 666 666
ISPCC Telephone: 01-679 4944
Email: ispcc@ispcc.ie
Website: http://www.ispcc.ie/
Console
All Hallows College Drumcondra, Dublin 9.
Lo-call helpline: 1800 201 890
Tel: (01) 857 4300
Fax: (01) 857 4310
E-mail: info@console.ie
Website: www.console.ie
The Cormac McAnallen Trust
Established to raise awareness of sudden cardiac deaths in young people, and its causes.
web: www.thecormactrust.com/
CRY - Cardiac Risk in the Young
Support group for Sudden Adult Death Syndrome
Tel: 01-8395438 (Irish contact number)
web: www.c-r-y.org.uk/
Sudden Cardiac Death in the Young
Support group for Sudden Adult Death Syndrome
Tel: 01-6685001 / 1890432787
Cura
Phone: 1850 622626
Offers support and help to those who are faced with a crisis pregnancy.
"Cults" Dialogue Ireland
An independent Trust promoting Awareness and Understanding
of New Religious Movements and cultism at the service of the churches, religions and Irish society.
Tel: (01) 830 9384
Mobile (087) 239 6229
www.dialogueireland.org
Donegal Rape Crisis Centre
Free Phone: 1800 44 88 44
Office : 07491 28211
The Irish Epilepsy Association
To Contact Brainwave Head office:
Tel:(01) 4557500 - Fax: (01) 4557013
Email: info@epilepsy.ie
Website: www.epilepsy.ie/
The Finglas Suicide Network
Contact: Sean Cartwright @ the Finglas South Community Development Programme
Tel: 01-8640285
Focus Ireland
(Emergency accommodation advice)
Head Office:
14a Eustace Street, Dublin 2
Telephone: 01-671 2555
Website: www.focusireland.ie/
Foyle Friends
Phone: 048 71 264400
Gamblers Anonymous
(01) 872 1133.
GROW
Phone: 1890 474474
GROW is a mental health organisation which helps people who have suffered, or are suffering, from mental health problems. GROW mental health groups and support services are anonymous, confidential and open to all.
Headway Ireland
National Association for Acquired Brain Injury
101 Parnell Street, Dublin 1
Telephone: 01-872 9222
Helpline: 1890 200 278 (Mon-Fri 9am-5pm)
Email: services@headwayireland.ie
Website: www.headwayireland.ie/
Heart Children Ireland
Heart Children, set up in 1990, is a parent support group for families of children with congenital heart defects
Website: www.heartchildren.ie/
Huntington's Disease
(Huntington's Disease also called Huntington's Chorea - is an inherited disorder of the central nervous system)
Huntington's Disease Association of Ireland
Carmichael House, North Brunswick Street, Dublin 7
Telephone: 01 872 1303
Freephone: 1800 393939
Email: hdai@indigo.ie
Website: http://indigo.ie/~hdai/
Irish Cancer Society
Smoker's Quit Line - 1850 201 203
Website: www.irishcancer.ie/
Legal Advice
Mc Cloghan Gunne & Co
Letterkenny & Ramelton

074 91 25125

Living Links
Phone: 087-9693021 or 087 9286007
Trained volunteers offer confidential, practical support and advice to families who have experienced a death by suicide in a number of counties.
Life
Helpline: 1850 281 281
Provide counselling to women with crisis pregnancies.
The Lets Get Together Foundation
Midleton Co. Cork
Contact: Pat Buckley on 087-6917609
E-mail: patbuckleylgtf@yahoo.co.uk
Web: www.letsgettogether.ie
Gay Switchboard
Phone: 01- 872 1055
Provides non-directive, non-judgmental, befriending, support and a general information service to the gay, lesbian and bisexual community, to anyone who has issues relating to their sexuality, and to their parents, families and friends
MABS
MABS Helpline on 1890 283 438
MABS is a national free, confidential and independent service for people in debt or in danger of getting into debt.
One In Four Ireland
(Provides support to women and men who have experienced sexual violence)
2 Holles Street, Dublin 2
Telephone: 01 662 4070
Email: info@OneInFour.org
Website: www.oneinfour.org/
PALS Support Group
Parkinson's Association of Ireland
Carmichael House
North Brunswick Street
Dublin 7
Freephone: 1800 359 359
Parentstop
Parentstop is a free and confidential parent support service in Co Donegal available for all parents facing parenting challenges. Parentstop allows parents (and those in parenting roles such as grandparents, foster parents etc)to take time out to acknowledge challenges they are currently facing and talk out how best to tackle these
Letterkenny Service: Castle Street, Market Square, Letterkenny, Co. Donegal
Tel: 074 9177249
Inishowen Service: 5 Millar's Way, Millbrae, Carndonagh, Co Donegal.
Tel: 074 9373493
South Donegal service: Donegal Family Resource Centre, Donegal Town
Co Donegal
Tel: 086 8494038
E - mail us on patricialee@parentstop.ie
www.parentstop.ie
www.facebook.com/parentstop
Parent support for parents of gay and lesbian children.
Parent support is a group of parents set up to give support to the parents of gay and lesbian children.
We can be contacted through Belong To
Email: belongto@eircom.net
Tel: 01 8734184
Web: www.belongto.org
Which is a support group for Gay Lesbian Bisexual and Transgendered Youth.
(this group is funded by the Dept. of Education.)
National Pregnancy
Helpline : 1850 49 50 51
Call this number from 9am to 5pm, Monday to Friday to make a confidential and free appointment with an Irish Family Planning Association Pregnancy Counsellor in a centre near you.
Rape Crisis Centre
(Counselling service)
70, Lower Leeson Street, Dublin, 2 Ireland
Telephone: 01-661 4911
Freephone: 1800 778 888
Samaritans
24 Hr Telephone Helpline: 1850 60 90 90
24 Hr Email Helpline: jo@samaritans.org
Samaritans is a charity which provides completely confidential emotional support to anyone experiencing despair, loneliness, isolation or suicidal thought - 24 hours a day every day. You can phone Samaritans, email us or call into one of our 20 branches nationwide. We also undertake outreach work in schools, prisons and the workplace.
Branches: Dublin, Galway, Cork, Limerick, Athlone, Sligo, Drogheda, Kilkenny, Kerry, Newbridge, Waterford and Ennis.
Samaritans Ireland
4/5 Usher's Court,
Usher's Quay,
Dublin 8.
Telephone: 01 6710071
Fax: 01 6710043
Website: www.samaritans.ie
PO Box 11218
Blackrock
Co.Dublin
Spun Out
SpunOut.ie is a youth-led media initiative covering all aspects of youth info, health, lifestyle and activism. SpunOut.ie aims to guide young people through life with quality information, support and inspiration as well as providing a platform for young people to express their opinions, realise that they are not alone and get heard.
4th Floor, The Halls, Quay St, Galway City
Email: www.spunout.ie
Telephone: 091 533693
Shine Phone 1890 621 631
Dedicated to upholding the rights & addressing the needs of all those affected by mental illness includind but not exclusively, Schizophrenia, Schizo-affective Disorder & Bio-Polar Disorder
The Rutland Centre
Telephone: 01-4946358
Email: rutland@iol.ie
Website: www.rutlandcentre.org
Schizophrenia Ireland
Helpline: 1890 621 631
Email: info@sirl.ie
Website: www.sirl.ie/
The Senior Helpline
1850 440 444
Teen-Line Ireland
National helpline for young people.
A listening and support service available at 1800-833-634 on Wednesdays 3pm-6pm, Thursday, Friday & Saturday 9pm-12 midnight.
Website: www.teenline.ie
Victim Support
National Office
Haliday House, 32 Arran Quay, Dublin 7
Telephone: 01-8780870
Email: info@victimsupport.ie
Website: www.victimsupport.ie/
Women's Aid
Everton House, 47 Old Cabra Road, Dublin 7
National Freephone Helpline: 1800 341 900
Email: info@womensaid.ie
Website: www.womensaid.ie/
[/tab_item]
[/tab]
[/column]
[column col="1/1"]
Photo Galleries
Send us your photos - email them to us shaundoherty@highlandradio.com
[/column]