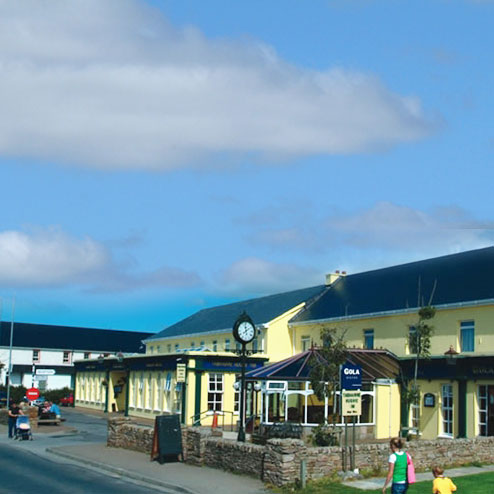 A Glenties Municipal District councillor has welcomed the news that planning permission has been saught to refurbish the Seaview Hotel in Bunbeg.
Planning permission for the hotel has been saught by a company called Vestada Private LTD, and the planning application includes plans for the construction of 44 new hotel bedrooms, and the renovation of 36 existing bedrooms within the hotel, along with the renovation of the bar and restaurant, as well as developments to add a new gym as well as an ancillary car park for the site.
The Seaview Hotel closed in 2015, but an announcement was made last year that funding for both the Seaview and the former Ostan Gaoth Dobhair had been approved.
Cllr Michael Cholm Mac Giolla Easbuig says that the planning being submitted for Seaview is encouraging news for the local community...