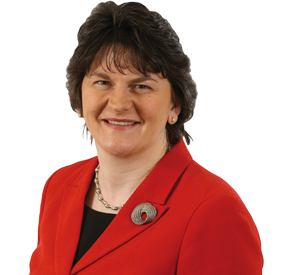 Arlene Foster has resigned as Northern Ireland's First Minister.
The Fermanagh-South Tyrone MLA stepped down after being ousted as leader of the DUP.
Ms Foster's resignation effectively dissolves the current executive, with the DUP and Sinn Fein now having seven days to successfully nominate a new First Minister and Deputy First Minister.
If both parties can't agree to go back into power-sharing, then it will trigger a snap election.
In her speech to the Assembly, Arlene Foster urged MLAs to bring forward new culture laws for everyone in the North: