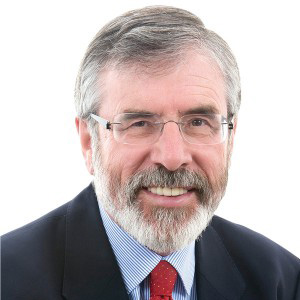 A UUP MLA has called on the PSNI and Gardai to investigate claims made by Gerry Adams that he sheltered an on-the-run IRA suspect at a house in Donegal in the 1970s.
East Antrim MLA John Stewart says the comments made in a recent video posted by Bellaghy Sinn Fein in a tribute to Francis Hughes raises a number of important issues that require further scrutiny and have a bearing on all legacy investigations.
In the video; the former Sinn Fein leader said when Hughes was on the run he and his wife Colette, got a sense of him when they had rented a house up in Donegal and Francie as he says, landed in with them.
Mr Stewart says he will be writing to the PSNI to ask them to take the appropriate action.