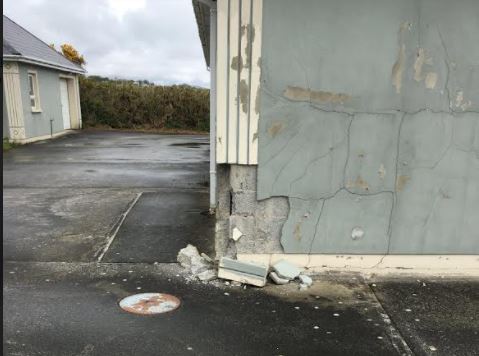 Members of the Mica Action Group have met online with Housing Minister Darragh O'Brien as pressure continues to mount on the government to amend the Mica Redress Scheme.
Members of the group presented the minister and his officials with details of the costs being incurred by many of the affected householders, figures which they say prove that people are facing costs far in excess of the 10% envisaged in the current scheme.
Cllr Martin Mc Dermott, Chair of Donegal County Council's Mica Redress Committee says Minister O'Brien and his officials have pledged to closely examine the figures, and the two sides will meet again in two weeks time.
Meanwhile, the Redress Committee meets in special session tomorrow afternoon for the second time in a fortnight to discuss the issue, and receive reports from officials in answer to a number of questions posed by members at the last meeting.
There are also protests planned for Buncrana, Letterkenny and Ballina at the weekend, which the organisers say will be peaceful and Covid compliant.
*******************
Document produced by Mica Action Group contrasting Mica and Pyrite Redress Schemes -