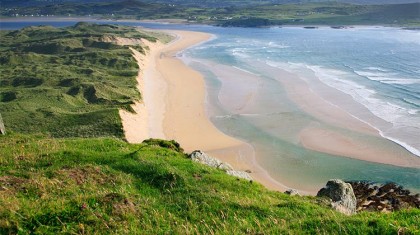 96% of Ireland's bathing waters are meeting the EU's minimum standards.
The Environmental Protection Agency's annual report shows 111 out of 148 were deemed "excellent" in 2020 - an increase of four on 2019.
Of the bathing waters examined in Donegal, all are of "excellent", "good" or "sufficient" quality.
Two beaches with "poor" water quality in 2019 have improved - they're Ballyloughane Beach in Co Galway and Brook Beach in Portrane, Dublin.