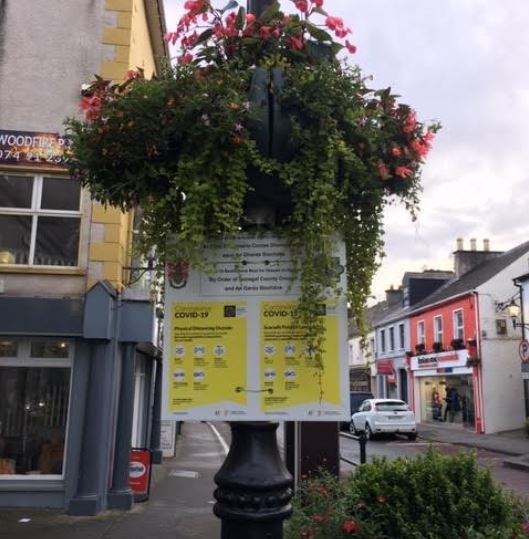 The Department of Health is stressing no insult or hurt was intended at last Friday's NPHET briefing at which concern was expressed at the high level of COVID-19 in Donegal.
In a briefing last evening, the Deputy Chief Medical Officer said the virus is the enemy, and this is a no blame situation.
Figures in the county continue to increase, with six of the seven Local Electoral Areas in the county showing incidence rates higher than the national average.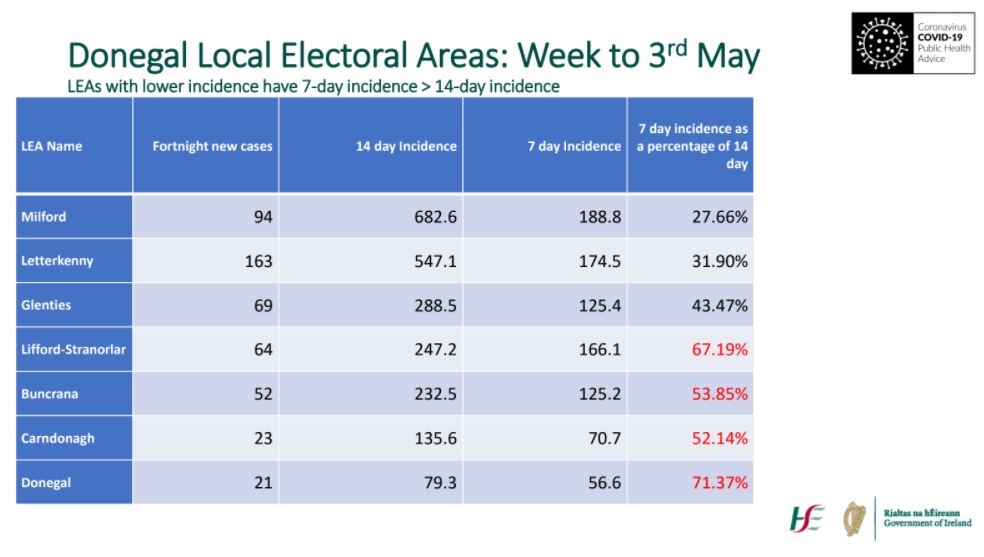 A number of examples were given of how the virus can spread.
The Department says one outbreak, linked to a wake and funeral, led to 84 cases, including seven in a school, and six in a childcare facility.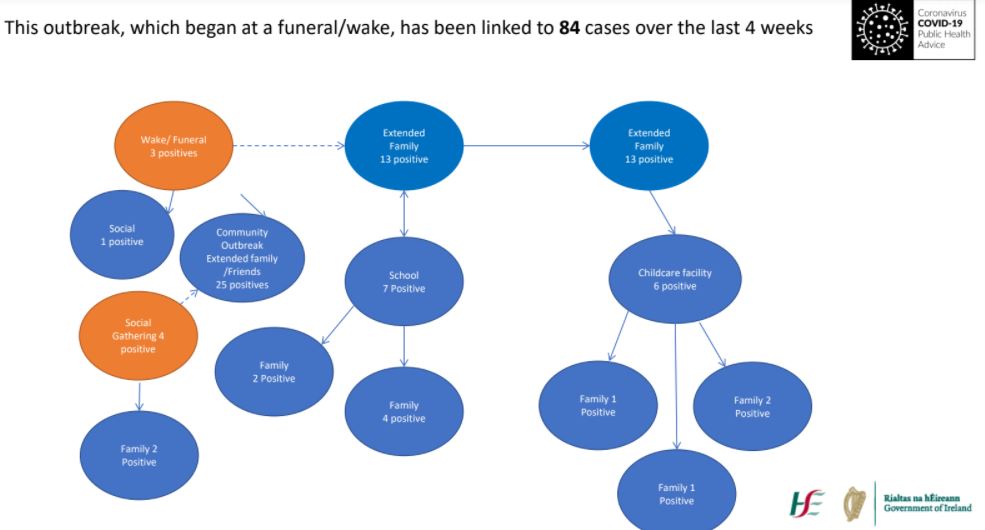 In another case, over a three week period, 32 cases were linked to a family outbreak which extended into a workplace, and then spread to seven other families.
The Department says it started when the partner of a symptomatic index case didn't restrict their movements, and went to work.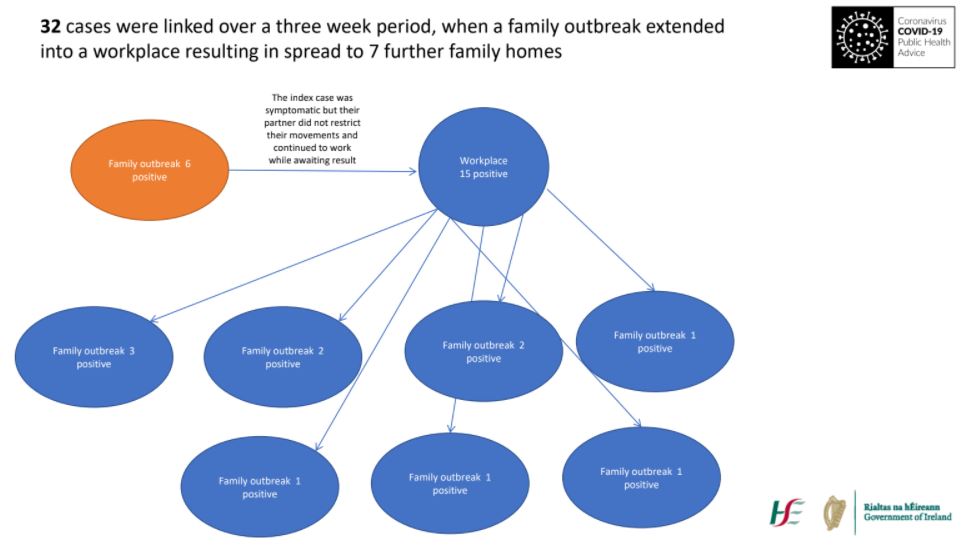 However, the Department of Health is stressing the situation now is much better than January, when the incidence rate was 1,600 cases per 100,000 cases,
In terms of vaccination, they say Donegal is on a par with the rest of the country.
As of Monday night, 29% of the population had received a first dose compared to 30% across the country, while 10.9: hasd received second doses, compared to 11.5% nationally.