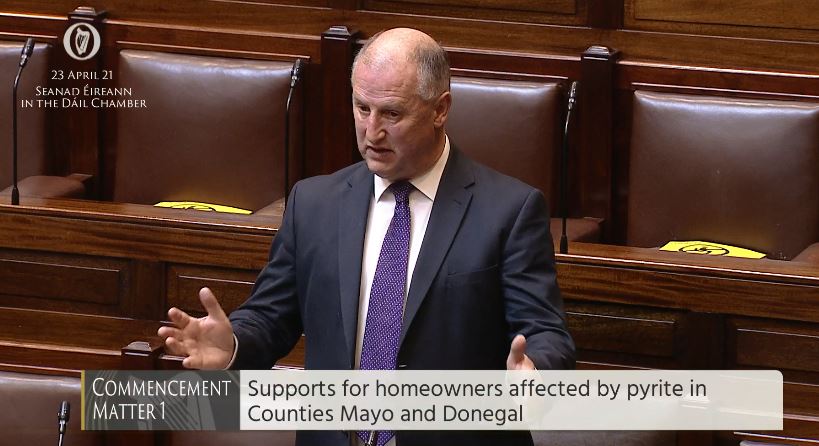 The Finance Minister has confirmed that he will have no role in any decision made by banks to assist Mica affected homeowners.
There have been repeated calls for banks to help meet the 10% contribution required under the Mica Redress Scheme.
Minister Colm Brophy confirmed to Senator Vick Boyhan in the Seanad this morning that Minister Paschal Donohoe has stated in a letter to the Housing Minister that he nor his department has any role in a decision by banks to assist with mortgages on mica affected properties.
Senator Boyhan told the Seanad that for homeowners that is a hard pill to swallow: