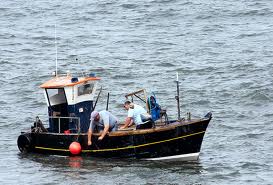 Ireland faces repaying up to 37 million euro worth of EU grant aid for not enforcing the same fisheries rules as the rest of the bloc.
Agriculture Minister Charlie McConalogue is set to tell the Oireachtas Agriculture Committee that a penalty points system for trawler captains is now nine years overdue.
And he believes Brussels isn't likely to accept Ireland's plan to cut the penalty in half, if a skipper admits an infringement before court.
Fianna Fáil's Jackie Cahill, chair of the Agriculture Committee, says plans to change the law are coming at a tricky time: