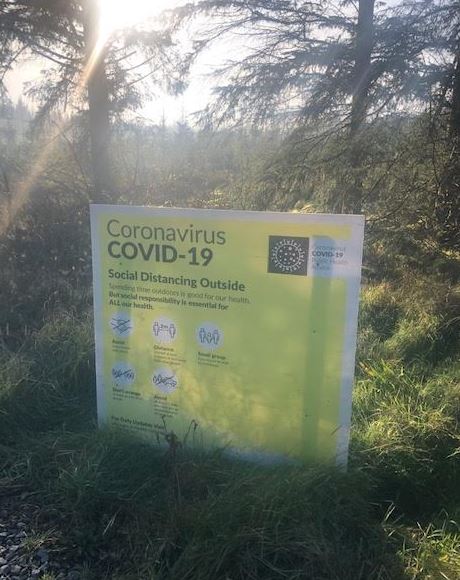 Letterkenny and Milford have the fourth and fifth highest Covid rates in the country according to the latest Local Electoral Area figures.
Tullamore in county Offaly continues to have the highest incidence rate of Covid-19 in the country at 672, which is more than four times the national average as of Monday.
Although still returning high rates, improvements have been recorded in Inishowen as well as the Letterkenny and Lifford/ Stranorlar LEAs.
The Glenties and Donegal LEAs are the only areas in Donegal with rates below the national average.
However the rate in Glenties, which had a very low rate two weeks ago, has doubled.
North Inishowen had a rate of 183 and 31 cases compared to a rate of 307 in the previous data.
South Inishowen recorded a fall, going from 426 to 313 and 70 cases.
The Covid rate in Milford has increased slightly from 385 to 407 and 56 cases.
A small decrease was recorded in Letterkenny in the latest data at 410 compared with 416 and 124 cases in the previous data.
The rate in Lifford/Stranorlar has dropped to 205 and 53 cases compared with 317 previously.
Glenties reocorded a rate of 142 and 34 cases in the latest data compared with a previous rate of 63.
Donegal had a rate of 64 and 17 cases, a slight increase on the previous figure of 60.