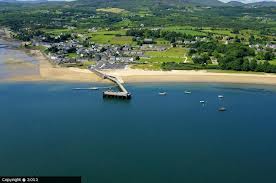 There are calls on Donegal County Council to liaise with all agencies to develop the full potential of The Pier at Rathmullan.
A report was submitted at the end of 2020 to the Minister for Agriculture requesting that funding opportunities be provided for piers and harbours in Donegal.
A dive survey has also been completed where Rathmullan Pier has been assessed for any works required to enable the current weight restrictions and provide a fit for purpose facility.
Cllr Ian McGarvey believes the pier has a lot to offer: