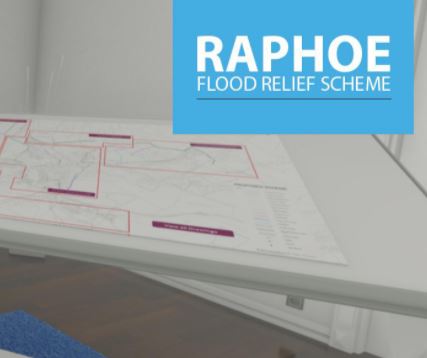 An online exhibition will remain open for another month, with the final date for submissions now extended.
The Office of Public Works says as a result of ongoing Covid 19 restrictions, the final date for submissions on the proposed Raphoe Flood Relief Scheme is now Tuesday April 20th.
An online presentation which outlines the scheme details and shows the plans and drawings through a virtual tour will remain available until Tuesday Aprol 6th on the scheme's website, raphoefrs.ie.
The OPW says it cannot now proceed with a plan to display the scheme documents at County House in Lifford and Cathedral Hall in Raphoe.
Instead, two additional dates have been announced on which OPW staff and the scheme's consultants will be available to answer questions online.
Those dates are Thursday March 18th from 2pm to 5pm, and Thursday April 1st from 2pm to 8pm.
Submissions can be made through the website www.raphoefrs.ie
E-mails can be sent to raphoefrs@rpsgroup.com
Postal submissions can be made to
Flood Project Management Services, OPW 52 St. Stephen's Green Dublin 2. D02 DR67