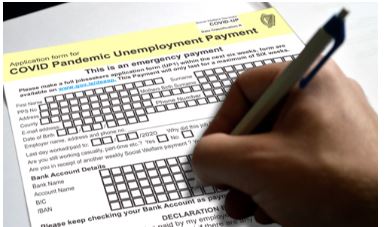 469,000 people are receiving the Pandemic Unemployment Payment across the country today, a fall of 4,500 on last week.
In Donegal, 16,050 are receiving the payment today, down 128 on last week.
4,159 people in the county are now claiming Enhanced Illness Benefit, up 53 on last week and up 105 on the week before that.
Across the state, 9,078 people have closed their pandemic payment accounts over the past week, 299 of them in Donegal.