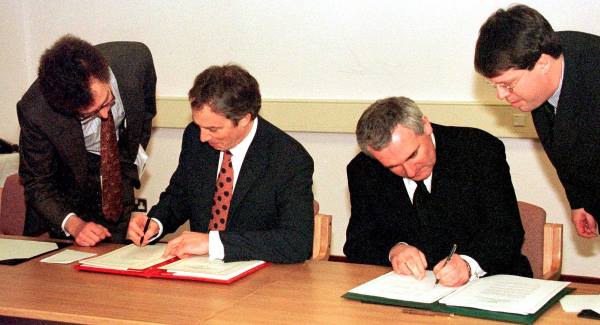 The EU and the UK have reiterated their 'full commitment' to the Northern Ireland Protocol and the Good Friday Agreement.
They issued a joint statement last night after discussing Britain's withdrawal from the European Union.
Both sides say they will hold further talks with business groups in the North.
Suppliers and supermarkets in the province say the protocol has caused trading difficulties since it was introduced.