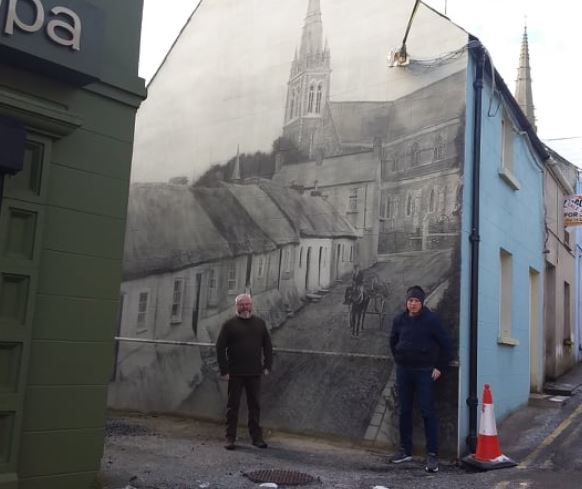 Plans are afoot to create more street art in Letterkenny.
The move would see more artwork and murals on the likes of gable walls and other buildings in the heart of the town.
A number of such murals can already be seen in and around Letterkenny which have generated a lot of interest.
Member of the local Arts Team John Muldowney is spearheading the campaign; he's encouraging artists and property owners who would like to be part of the initiative to get in touch: