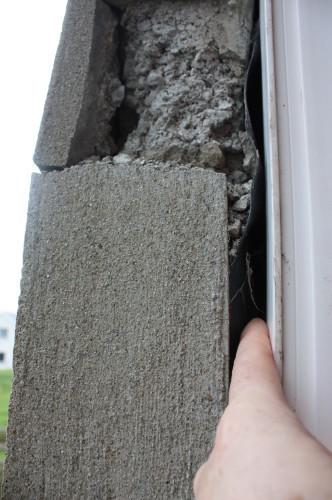 Serious concerns have been raised over the deteriorating conditions of some Council housing in Letterkenny which appear to be affected by Mica.
Councillor Gerry McMonagle brought an emergency motion before the latest sitting of the Letterkenny/ Milford Municipal District calling on the council to take immediate action to identify, test and repair a significant number of affected homes.
He says the conditions some people are living in is not acceptable with cracks appearing in walls and kitchen units no longer able to be fixed to walls in some properties.
Rather than waiting for funding to be released under the Mica Redress Scheme, Councillor McMonagle believes the Council should take it into their own hands: