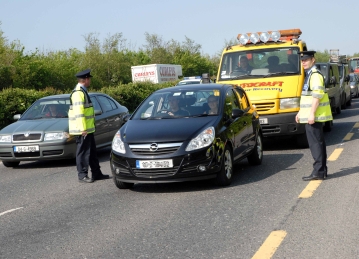 There are calls on the Northern Ireland Assembly to consider issuing similar €100 fines to anyone from the South who travels North on a non-essential journey.
The new laws here came into effect yesterday with Gardai now having the power to potentially fine people travelling in from the north for non-essential purposes with an increased Garda presence along the Donegal border.
But the differing regulations north and south have once again caused concern locally.
Donegal native and Senator Robbie Gallagher says its deeply disappointing that at this stage of the game there cannot be an all-island approach in tackling the pandemic: