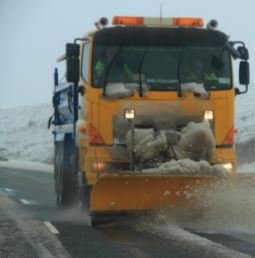 There are further calls for Donegal's current gritting programme to be reviewed as a matter of urgency.
Councillor Ciaran Brogan brought a motion before Donegal County Council this week calling for the council to engage with private contractors and farming operators to assist in gritting local roads.
The Council have agreed to hold a workshop on the matter next month.
Councillor Anthony Molloy, speaking in the Council Chamber, in seconding Councillor Brogan's motion, says action needs to be taken before it's too late: