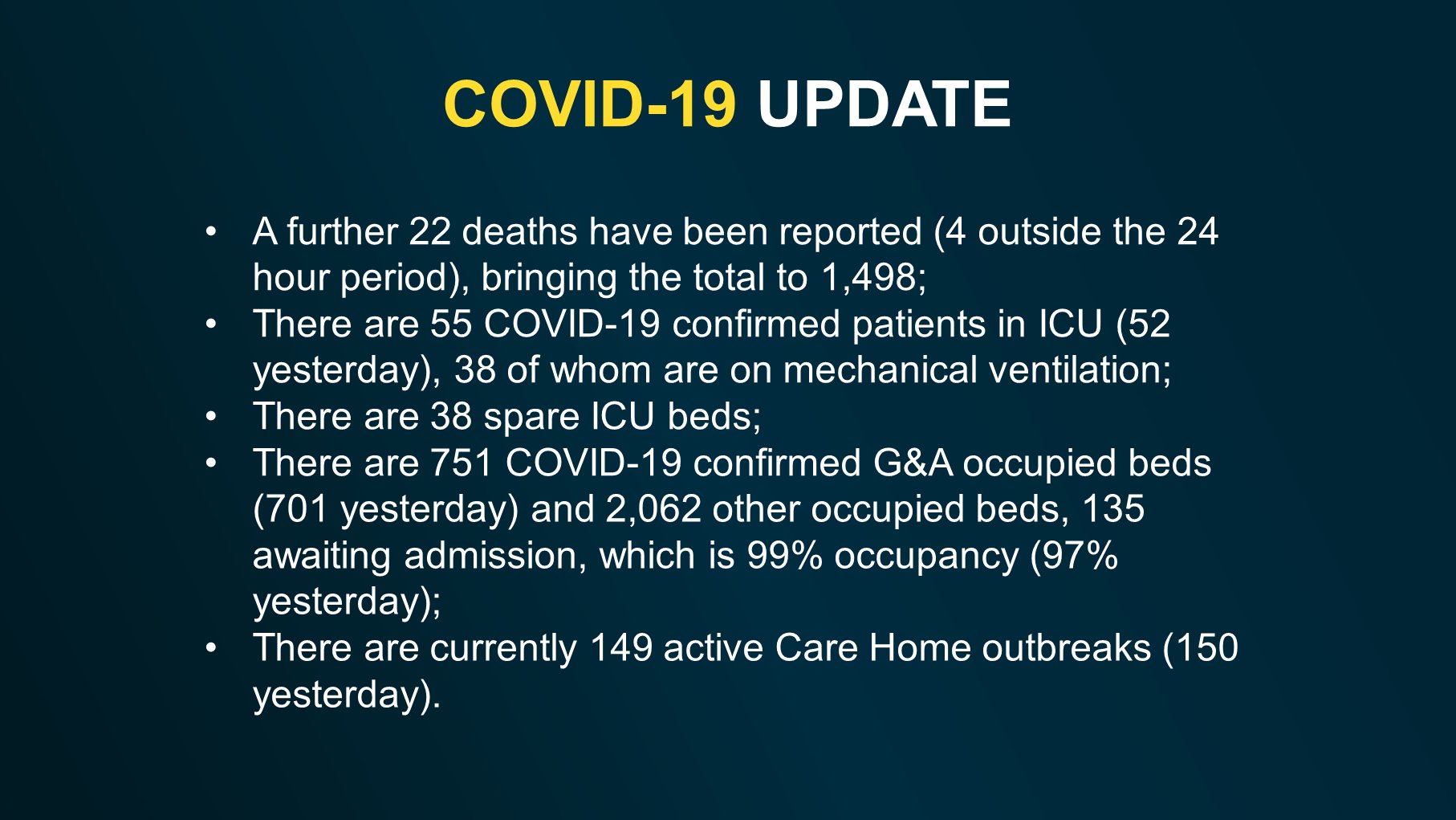 There have been a further 22 covid related deaths in the North and 1,205 positive cases confirmed in the past 24 hours
55 people are in ICU, 38 of whom are on ventilators.
There are 751 patients with coronavirus being treated in hospital in Northern Ireland.
Meanwhile, there are currently 149 active Care Home outbreaks.