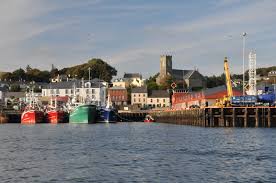 The British Prime Minister says the UK will become the "best friend and ally" the EU could have after Brexit.
The Presidents of the European Commission and Council formally signed off on the trade deal earlier.
The agreement's being flown to London where Boris Johnson's signature will be added.
The Taoiseach has admitted that the deal due to be signed today will have a significant negative impact on Ireland fisheries, particularly on the mackerel sector and prawns.
MEP for Ireland South Deirdre Clune said measures will have to be taken to support them: