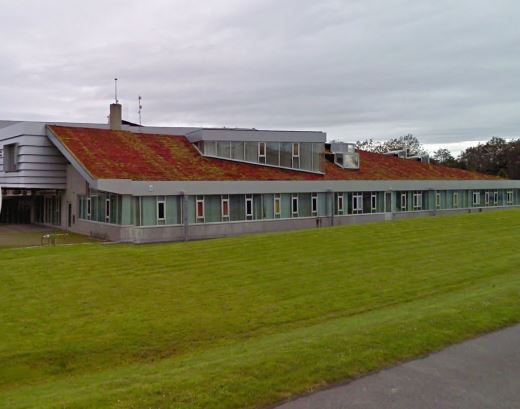 Update - The mayor of the Letterkenny Municipal District has confirmed a meeting is likely to take place next week to discuss the signing of a contract to bring up to 350 asylum seekers to live at former student accomodation on the Port Road in the town. It's expected the meeting will be attended by officials from the government.
Council Chief Executive John McLaughlin confirmed this morning that officials from the Department of Children, Equality, Disability, Integration and Youth have contacted him today seeking a meeting, and Cllr Coyle says he's anxious to facilitate that as quickly as possible.
Cllr Donal Coyle says people seeking refuge should be welcomed with open arms, but he's concerned at the level of secrecy over the plan. After speculation was first raised at a meeting earlier this year, a request from Donegal County Council for clarification was acknowledged, but no information was given.
Cllr Donal Coyle says a meeting is urgently needed to discuss services, and ensure that those moving in to the centre have adequate facilities and proper living conditions............
Confirming the plans today, Minister Roderic O'Gorman says a Friends of the Centre group will be established, and government departments are working to ensure all necessary supports are provided.
He says steps to replace direct provision are continuing, but while that process is ongoing, it's important that asylum seekers are accomodated in proper settings.
Donegal Deputy Thomas Pringle is welcoming the minister's approach.............
Department Statement in full -
As a result of a nationwide tendering process for accommodation for international protection applicants, the Department of Children, Equality, Disability, Integration and Youth will open a new accommodation centre in Letterkenny, Co. Donegal in late January 2021. 
The Centre will be able to provide accommodation for up to 60 families who will arrive on a phased basis. The centre will be managed by Bridgestock Care, a service provider with many years' experience providing services to asylum seekers in Ireland, including existing centres in Ballyhaunis, Ennis, Sligo and Tullamore.
Direct Provision is a whole of government system of service provision and the Department is also working with other Departments including the Department of Health and HSE, the Department of Education and the Department of Employment Affairs and Social Protection to ensure that the necessary services are in place to support the residents.
Minister Roderic O'Gorman TD said, "I am pleased to see the opening of the Port Road Accommodation Centre, which provides for independent living in own door apartment units. The accommodation is in line with the National Standards for Accommodation Centres adopted in 2019 and which will come into effect on the 1st of January 2021." 
"The White Paper on ending Direct Provision is currently being drafted and my Department is currently engaging with departments and agencies on how to replace the current system of Direct Provision. In the meantime, we must ensure that people who arrive in Ireland seeking asylum have access to suitable accommodation. "
"I know that Letterkenny is a very welcoming town and I look forward to the establishment of a Friends of the Centre Group which will help to promote integration opportunities between residents and the local community."