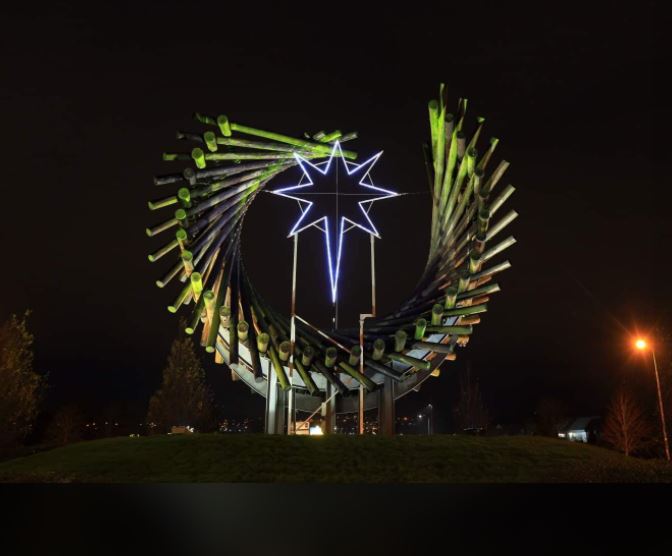 The President of Letterkenny Chamber says the decision to light the star at the Polestar Roundabout in the town at the weekend was a deliberate one to reflect the hope for a better time ahead.
The star, which Chamber has named the 'Star of Hope', was lit by Nine Year Old Kalize McGuigan.
Watch the switch on HERE
The rest of the town's lights will be switched on later this month.
Chamber President Jimmy Stafford says the star symbolises hope for the town, the county, and most importantly, the community........