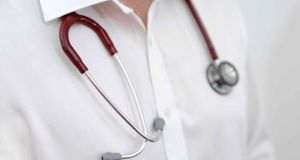 Staff at a Northern Ireland hospital are "stretched to the limit" due to the pressures from Covid-19.
It was confirmed yesterday, two patients and seven members of staff in a ward at the Ulster Hospital in Belfast have tested positive for the virus.
While the Antrim Area Hospital say it's operating beyond capacity and is telling people not to attend the emergency department.
James Large from the trade union UNISON says staffing remains a serious issue at the Ulster Hospital: