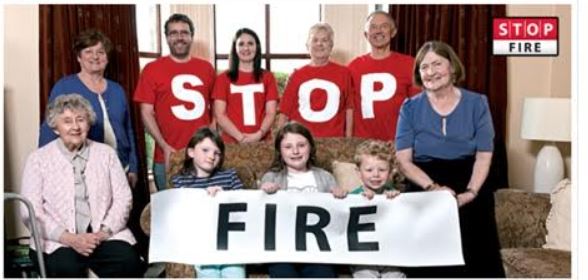 Donegal County Council is marking national Fire Safety Week, with fire service focusing on the theme "Smoke Alarms Save Lives".
There is a major emphasis this year on fire safety in the home.
The Donegal Fire Service says with people spending more time at home as a result of the Covid-19 pandemic, protection from fire is more important than ever.
The council says more than 40 people die in Ireland each year as a result of fire, over 90% of them in the home.
The central message of Fire Safety Week, is "Smoke Alarms Save Lives", with people being urged to ensure smoke alarms are fitted and tested regularly.
According to the council, international research shows that a working smoke alarm reduces the risk of death in a fire by nearly 50%
People are also being urged to check for obvious dangers such as naked flames and overloaded sockets, and to ensure that they have a plan to get out of the house in the event that a fire does break out.