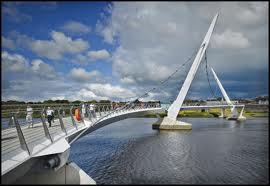 A Foyle MLA is calling for a major focus on air quality in Derry and Strabane ahead of International Clean Air Day later this week.
Sinead Mclaughlin has launched a campaign to improve air quality in the district, which has been shown to have the worst air pollution in Northern Ireland.
Ms McLaughlin says it's vital that the reliance on smoky coal and peat be addressed, as well as initiatives to address the effect of dirty exhaust fumes and diesel engines on the district's roads.
Ms McLauchlin says it's a very serious situation: