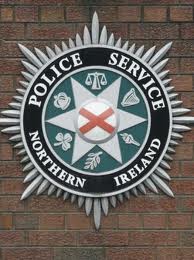 It's been reported that a bogus caller has attempted to gain access to a home in Strabane under the pretext of checking a gas boiler.
SGN Natural Gas has confirmed however, that its employees will never seek access to a property without prior arrangement.
On Thursday last, suspicions are said to have risen when the caller did not produce the necessary ID.
They were refused entry and the incident, immediately reported to the PSNI with investigations ongoing.
Darren Young, Head of Business Development with SGN Natural Gas, confirmed that an employee of their's would never seek access to a resident's home without prior arrangement.
People are being encouarged to use the Quick Check Scheme by calling 101 which is operated by the PSNI in collaboration with the Utility Regulator and five energy network companies.
The service enables people to verify the identity of someone who claims to be inspecting gas, electricity or water supplies.
Chief Inspector Rosie Thompson says if the person is not who they say they are or you think that there is something suspicious, the call operator will dispatch police.
She is advising people to not allow a caller access to a property until the householder is sure they are genuine.