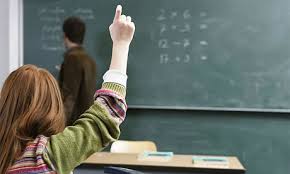 Seven out of ten principals in a trade union poll say they don't think social distancing can work in their schools' corridors.
The ASTI says it's one of the "serious infrastructural challenges" laid bare by a poll of 50 principals trying to implement the Department of Education's pandemic guidelines.
84 per cent say their school has no ventilation system, and a quarter no hot water in bathrooms.
ASTI general secretary Ann Piggott says many schools were too crowded for comfort long before Covid-19.