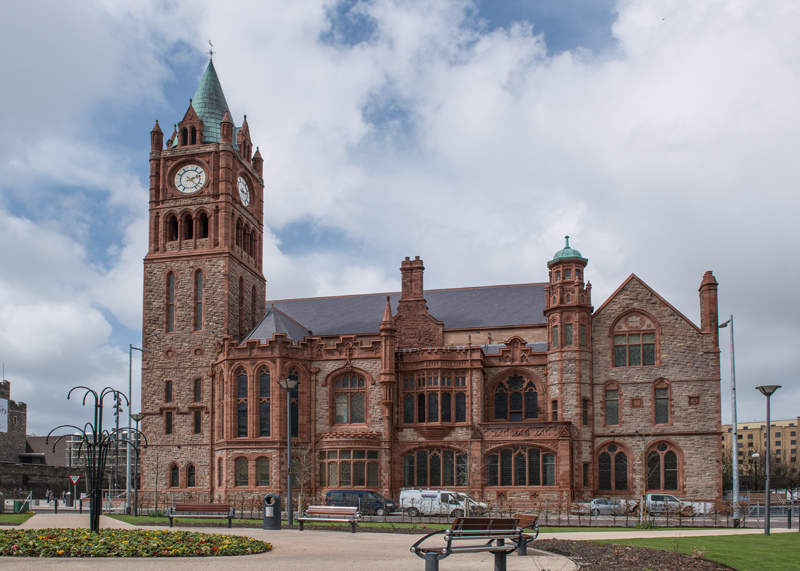 Substantial progress has been made on Derry City and Strabane District Council's portfolio of capital projects over the last four months, despite the government imposed Covid19 restrictions affecting the building industry.
Members were told that work has recommenced on a number of live contracts, and other contracts are now progressing in line with the Executive's latest safety guidelines.
Members were told that following the temporary suspension of a series of live contracts when Covid19 struck in March, work has now recommenced.
The projects include the Shantallow and Top of the Hill Community Centres, the North West Greenway Network, Mourne Park playpark, and the new Visit Derry building.
The total value of the projects is approximately £7.5 million.
Work has also restarted progression of a number of other contracts, including the environmental improvement works at Bishop Street Carpark, the upgrading of facilities at Melvin Sports Arena, new play parks at Sion Mills, Magheramason and Castlederg, and access improvement works at Strabane canal, Sion Mills, Claudy Country Park, Newbuildings and Castlederg.
The total value of these works comes to approximately £4.5 million.
Environment and Regeneration Director Karen Phillips, said Council remains committed to the swift delivery of all the capital works now underway.