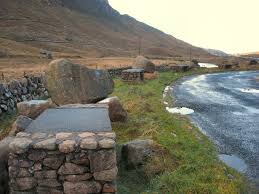 There are hopes that a proposal for a greenway through Barnesmore Gap could move a step closer in the very near future.
Donegal County Council has included the project as an application to the Department of Transport under the Carbon Tax Fund, details of which are expected to be announced in the coming weeks.
It is anticipated the successful Greenway projects will then progress to shovel ready status in time for the next round of construction funding from 2022-24.
Cllr Patrick McGowan says its an ideal location for a greenway and it's important that the project is progressed: