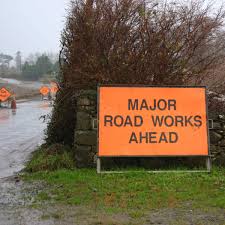 Work has recommenced on the Joe Bonner Road in Letterkenny, with Irish Water relaying a length of sewer there.
The new road will link Port Road and Neil T Blaney Road.
In February, it emerged work on a the project had stalled because of issues with a newly laid sewer .
At the time, Cllr Donal Coyle, who is now Mayor of the Letterkenny and Milford Municipal District, moved an Emergency Motion at a Letterkenny Municipal District meeting, claiming the delay would affect local businesses.
The situation was exacerbated by the Covid 19 pandemic, but Cllr Coyle says work has now restarted, and the road should open by the end of the year: