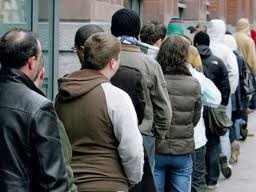 Over 870 people in Donegal have been receiving Jobseeker's Allowance for at least a decade, one of the highest figures in the country.
Nationally the figure is almost 14,000 - Dublin accounts for a nearly third of those - and is followed by Cork, Donegal and Wexford.
The Department of Social Protection says a further 18,200 people have been getting the payment for between six and ten years.
Fianna Fáil's social protection spokesman, Willie O'Dea, says the state hasn't put enough emphasis on the long-term unemployed:
A further breakdown of the Donegal figures: 
The number of people in Donegal receiving the payment for -
Less than one year -  2,523
1-2 years - 1,182
3-6 years - 1,463
6-10 years - 1,106