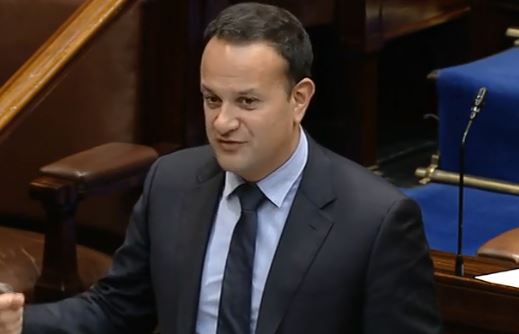 It's expected a programme for government will be signed off on today by Fine Gael, Fianna Fáil and the Green Party.
Talks between the leaders of the three parties concluded late last night with most of the major issues resolved.
Leo Varadkar, Micheál Martin and Eamon Ryan will meet again this morning hoping to sign off on the text of a programme for government.
Leaving last night, Micheál Martin and Eamon Ryan said they think the breakthrough is close:
Sinn Fein says the clear mandate of change delivered by the people in the last election is being ignored.
The party's finance spokesperson, Donegal Deputy Pearse Doherty, says it's now up to the members of the Green Party: