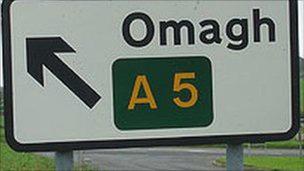 Upgrade works to the A5 face yet further delays.
It was anticipated that the major project would commence late 2020/ early 2021 however, a late submission of the public inquiry report is the latest stumbling block.
It is not yet known when the construction of the Western Transport Corridor will get underway.
Foyle MLA Martina Anderson believes the Infrastructure Minister could have disclosed the delay a lot sooner: