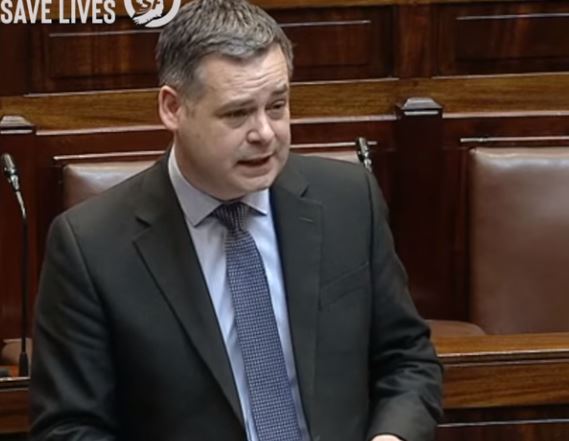 Sinn Fein's Finance Spokesperson has told the Covid-19 Committee that his Consumer Insurance Contracts Bill would be very helpful for businesses who face a battle in court with their insurers as some refuse to pay out claims for interruption to business due to Coronavirus.
The legislation when enacted would increase transparency and strengthen protection for consumers, motorists and SMEs in their insurance contracts was signed into law by the President almost 6 months ago.
However, the Finance Minister confirmed last month that he would not commence the legislation.
Deputy Doherty asked ISME CEO Neil McDonnell to tell the Committee what impact this was having on businesses: