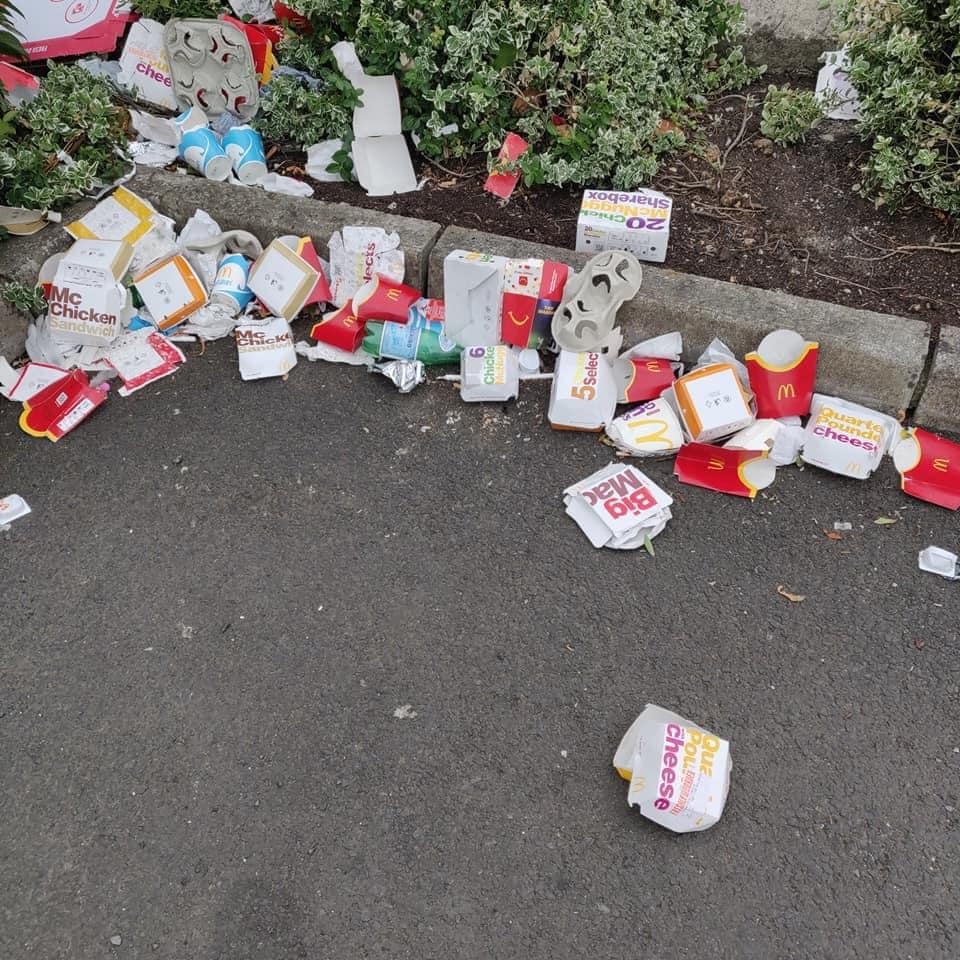 A Strabane Councillor has hit out over an increase in dumping in the town following the reopening of a large fast food outlet.
McDonald's reopened on a drive thru only basis last week as lockdown restrictions continue to ease.
However, subsequently, the remnants of takeaway containers have been found dumped in nearby car parks and along roadsides.
Councillor Jason Barr, says this is no fault of McDonald's itself but rather people having a total lack of consideration: