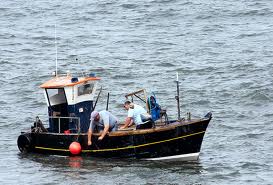 Almost 200 thousand euro has been allocated to construct a long-awaited slipway at Leenon Pier in Urris, Clonmany.
The funding has been sanctioned under the Department of the Marine with Donegal County Council providing match funding of 25%.
There has been on-going concern among local fishermen that they are currently unable to tie up their boats at the pier during the winter due to a lack of a slipway.
Cathaoirleach of the Inishowen MD Cllr Martin McDermott: