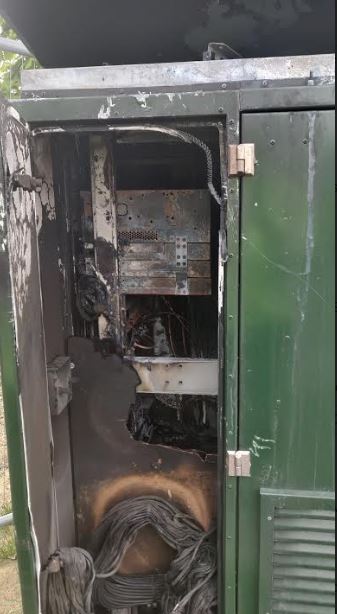 It's emerged that the CEO of mobile network Three Ireland wrote to Communications Minister Richard Bruton last month, asking him to help tackle the "dangerous misinformation" being spread about 5G.
Robert Finnegan asked the minister for support in "publicly dispelling" concerns linking Covid-19 and 5G networks.
In the letter, he also revealed that in the wake of arson attacks on two masts in Letterkenny last month, Three engineers have been told to check in with local gardaí before visiting any site.
On Easter Sunday night, two masts on either end of Letterkenny's Circular Road were targetted by arsonists. While gardai say the masts provide 3G and 4G coverage, it's believed the attacks were linked to concern about 5G, and specifically, claims that there is a link between 5G and Covid-19.
That's a claim that's been rejected by the minister, the HSE and scores of scientific studies.
However, in the letter to Minister Bruton, Three CEO Robert Finnegan warned that the misinformation could have a long-term negative impact on "Ireland's ability to be a leader in 5G technology".
The journal.ie quotes Mr Finnegan as saying the recent arson attacks in Letterkenny were of "even greater concern" following similar incidents in the UK and Europe.
He said the company has instructed its teams to check in with local gardaí before visiting any site, as a result of the Donegal attacks.