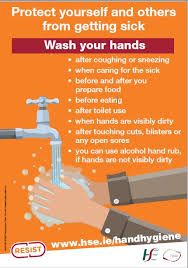 16 more people have died from Covid-19 in the Republic, bringing the death toll to 1,319.
A total of 21,772 people have tested positive for the virus, after 266 new cases were confirmed yesterday. There were four new cases confirmed in Donegal yesterday, bringing the county's total to 465.
The HSE is stressing the importance of hand hygiene on Hand Hygiene Day today, to stop the spread of Covid-19.
HSE Lead for Antibiotic Resistance and Infection Control, Professor Martin Cormican says proper hand washing is crucial..............