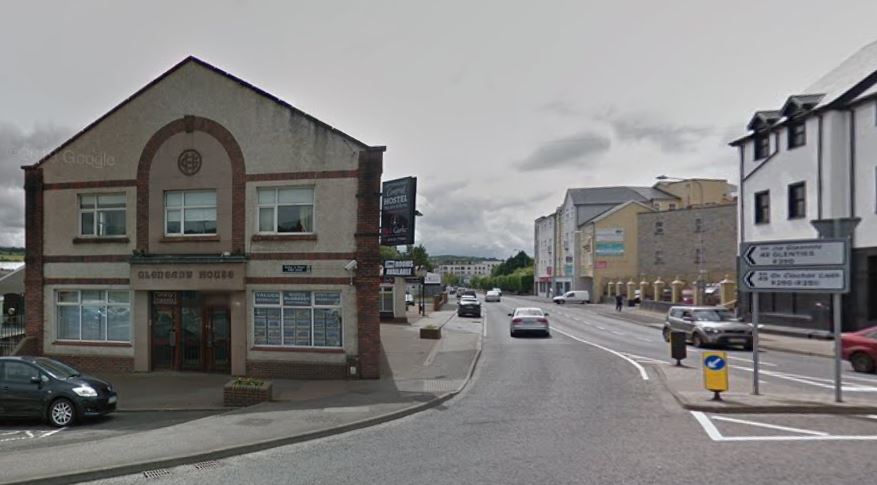 A site in the heart of Letterkenny is being considered as a possible new transport hub for private bus operators and taxis.
The site of the vacant Gleneany House and Thompson yard on the Port Road / Pearse Road area has recently gone on the market and was highlighted as an ideal location at the latest sitting of the Letterkenny MD by Cllr Kevin Bradley and was supported by a number of other Cllrs.
Currently, all private operators are using a small drop off point in the town with on-going concern that it's not able to cope with the backlog of buses at peak times.
Cllr Ciaran Brogan says a number of sites are currently on the table, and it's vital the right one is chosen: