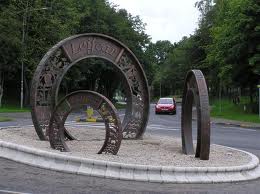 Donegal County Council is being urged to take action on major road safety concerns in Lifford.
Councillor Gary Doherty says in recent times there was a near fatality at the junction at Croghan Heights due to a lorry speeding through the town.
He is calling for immediate action to combat the high speed at which some vehicles are travelling at through Lifford before there is a serious incident.
Councillor Doherty says the Council has a responsibility to address the issue: