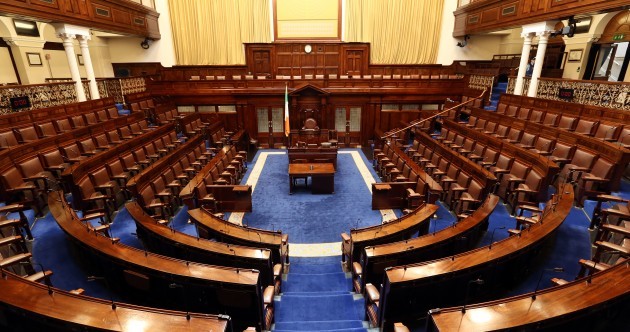 The Fine Gael and Fianna Fáil leaders will meet again this morning to discuss policy issues.
It comes amid speculation government formation talks may start sooner than expected because of the coronavirus outbreak.
Leo Varadkar and Micheál Martin met for more than an hour last night to discuss policy face to face after their teams held talks last week.
Another meeting was put in the books for this morning with the pace suggesting that formal programme for government negotiations may not be far behind.
So far Fine Gael has said it wants to head towards opposition, and would only enter government as a last resort.
But with the country bracing for further spread of the Coronavirus, the time for a last resort may be soon, and the Taoiseach has said he'll be able to speak on that in more detail in the coming days.
Leo Varadkar would need permission from his parliamentary party for more formal talks to start with Fianna Fáil.
But it seems the Coronavirus is focusing minds as he prepares to meet Micheál Martin again this morning.