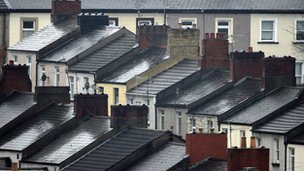 There are calls for action to reduce the number of people currently on the social housing waiting list in the West Tyrone area.
According to recent figures, 1,483 are currently on the list at the end of December.
There are plans to build 160 new homes in Strabane in a bid to address the waiting list.
But West Tyrone MLA Daniel McCrossan while this is a good start, much more needs to be done to alleviate the situation: