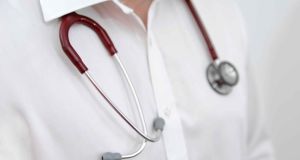 Its emerged that just 26% of out of hours cover was provided in Strabane last year.
Figures from the North's Permanent Secretary for Health have confirmed that over the past year, there were 95 of the 365 covered by GPs in the Strabane base.
A recent report has also recommended that the number of medical students in the North needs to be vastly increased.
A call on the health Minister to meet with Cllrs on the issue received full support at a council meeting last night.
Councillor Jason Barr says the swift delivery of the Magee medical school would also help the situation: