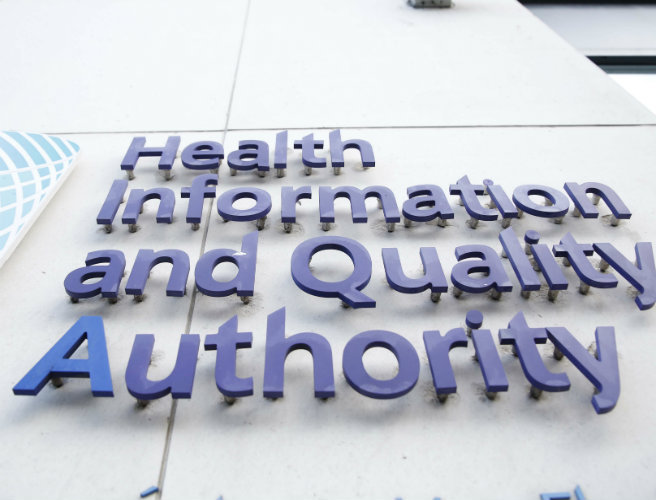 The Health Watchdog has found eight issues of non-compliance at Hillcrest Nursing Home in Letterkenny.
The inspection was carried out by HIQA in October of last year with the facility carrying out various measures to address the concerns raised by the inspector.
The report said that "the facilities provided for cleaning staff were not fit for purpose", and that there was "no hand wash basin in the laundry and no hand-wash or dry facilities."
The report also states that "staff did not have access to adequate hand washing facilities and this resulted in inspectors observing poor hand hygiene practices."
Inspectors also found that "some practices in relation to the management of incontinence required improvements", and that "pensions managed on behalf of two residents were not being managed in accordance with best practice guidelines."
Staffing levels were discussed with the provider representative and person in charge at the feedback meeting and they agreed to put a third member of staff on night duty starting from 23 October 2019.
A Facilities Manager has been appointed to oversee the assessment; recording and implementation of corrective actions in relation to buildings and maintenance.
Hillcrest House immediately engaged the services of an Architect and a Fire Engineer to conduct a full assessment of fire safety and required structural works.
The quality improvement plan within the Annual Review for 2019 has now been updated to list the specific improvements in relation to Fire and Premises and any outstanding works will be incorporated into the 2020 quality improvement plan.
An Architect has been engaged to review the Fire Safety requirements of the centre as a priority.
An overall upgrading of premises is also planned, subject to adequate resources being available to include a review of the three bedrooms highlighted.
Interim measures include the provision of a dedicated cleaning room on the ground floor, the installation of wash hand basin and had drying facilities to laundry. Resealing of the laundry floor has also been completed.
Hot water has been restored to bedrooms 1-11 - this was a human error within the week of the inspection during facilities works where the hot water pump had been switched off but forgotten to be switched on again.
There is now a system in place to check water temperatures on an ongoing basis and for weekly flushing of unused sanitary facilities.
Hand rails are now in place for all toilets and shower areas.
A dedicated cleaning room has also been provided on the ground floor and there is an adequate supply of towels. Towels are no longer stored in residents' shared rooms Residents will be supplied fresh towel for each single use and removed for laundering after use.
Cleaning schedules have been reviewed to include also removing any towels from shared rooms/ bathrooms, where required.
A separate company bank account has also been opened for Hillcrest Nursing Home Ltd to enable the Department of Social Protection to directly transfer the money from the pensions of the two residents they are operating as a Pension Agent In progress.
The full report can be accessed HERE