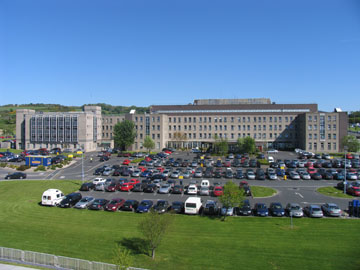 Health Minister Simon Harris is once again being urged to order an immediate review into the diagnosis and treatment of gynaecological cancers at Letterkenny University Hospital.
The call has come from Bristol based hospital consultant Dr. Margaret Mac Mahon, a Letterkenny native whose sister Carol died of Cancer of the Womb, a treatable condition which Ms Mac Mahon claims was missed when her sister complained of pains in 2010, and was only diagnosed in 2012.
She died in 2015.
In a letter to Minister Harris this week, Dr. Mac Mahon reminds him that he assured her in writing that her sister's death would never happen again. However, she points to a recent Sunday Times article regarding a very similar case in Donegal, in which a woman's cancer was allegedly missed at the hospital.
She also tells him of a woman whon is known to be high risk spending £2,000 at a private gynaecology clinic in Derry where uterine cancer was diagnosed this August. She now awaits surgery in Ireland as she cannot afford the urgent surgery they wanted her to have in Derry.
In her letter to Minister Harris, Dr. Mac Mahon suggests that pending the outcomer of a review, if necessary, Donegal women with suspect gynaecology cancer should be directed elsewhere, including to Derry. Women in other parts of Ireland, she concludes, would not be expected to endure this.