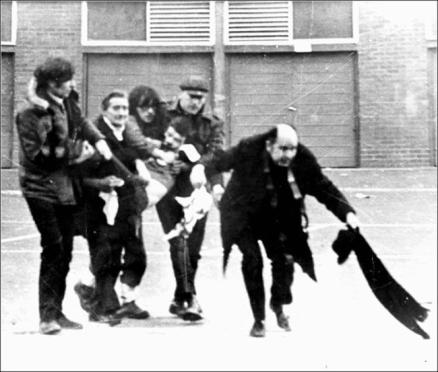 The first court hearing in the case of a former British paratrooper charged over the Bloody Sunday killings will take place in Derry later.
'Soldier F' faces two murder charges and four attempted murder charges dating back to 1972 - but he won't be attending today's hearing:
13 people were killed during Bloody Sunday in 1972 in Derry, when British soldiers shot 28 unarmed civilians at a protest march.
However, no-one has been held to account for the deaths, despite numerous campaigns by victims families.
Earlier this year, the north's public prosecution service announced that a British soldier, known as 'Soldier F' would face murder charges in connection with the events 47 years ago.
The now 67-year-old, is charged with the murders of James Wray and William McKinney, along with the attempted murder of four others.
The case is due in court for the first time later today, when it will be heard at Derry Magistrates Court.
But the former paratrooper won't be attending.
He's not compelled to appear at a first committal hearing, and will instead will be represented by his legal team.