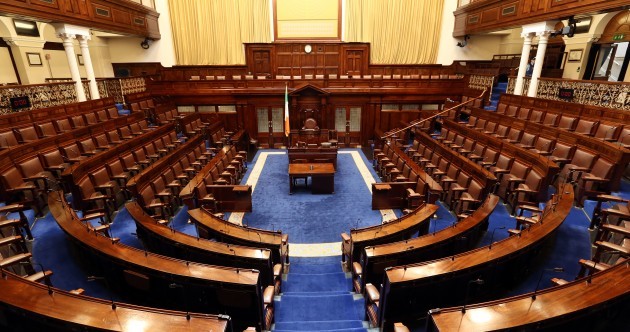 A busy new political term kicks off later as the Dáil returns from its summer recess.
Cabinet Ministers will be updated on the current state of play when it comes to Brexit when they meet this morning.
The Dáil hasn't sat for more than 8 weeks and TDs will return to life in Leinster House this afternoon.
An unusually busy August has seen chaos in the British parliament, and Brexit will be the dominant issue of this Dáil term.
TDs will debate it tomorrow evening while the Tánaiste will update cabinet this morning.
His focus will be on making sure the public and businesses are aware of what they need to do if there's no deal.
The government's hosting a number of Brexit seminars at the National Ploughing Championships which also begin today.
The ongoing beef protests will no doubt have government politicians nervous as they don their wellies this week, and the state of the beef sector will be debated in the Dáil chamber this afternoon.
The budget is also going to be a hot topic of discussion in Leinster House, with just three weeks until Paschal Donohoe reveals his plans for 2020.
And with the certainty of an election in the not too distant future, politicians might have gotten their last break for a while.