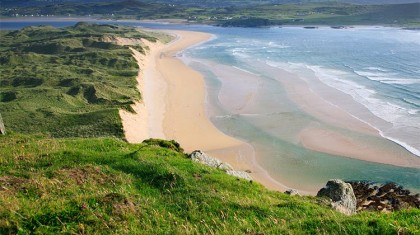 Searches are continuing at Lagg Beach in Malin after what was thought to be a World War 1 mine was spotted on the beach on Sunday evening.
The beach was closed off to the public, and gardai and army personnel spent yesterday searching. However, nothing was found.
Local Councillor Martin Mc Dermott says the tides in the area are very strong at present, and that could be a factor...............