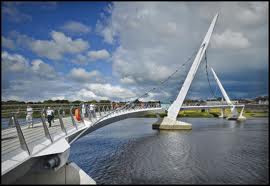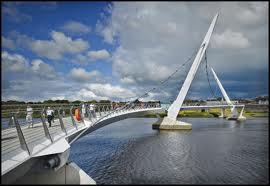 A new fund is due to open in September to support community-led tourism within Derry City and  Strabane District, aiming to further develop the region's unique culture and heritage tourism offering.
The support is being offered through a one off infrastructure fund under the Natural Connections Peace Tourism Project which is supported by the PEACE IV Programme administered through Derry City and Strabane District Council.
Two special information sessions relating to a new community-led toursim fund are to be held next month in Derry.
Mayor of Derry City and Strabane District, Councillor Michaela Boyle is encouraging local community and tourism groups to consider applying for the funding.
She says as part of the Tourism Strategy for the City and District it is the Council's aim to connect visitors with authentic experiences and local people who can tell our story and also to support local businesses and organisations working within the tourism industry who can add to the diversity and quality of local visitor attractions and experiences.
Groups are being advised that the funding is only available this financial year, so it presents a one off opportunity for local groups, individuals or organisations particularly those belonging to the PEACE IV Peace Tourism Project Steering Group or have participated in the PEACE IV Peace Tourism Development Programme.
The information sessions will take place in the Whittaker Suite of the Guildhall on September 9th from 10am - 11am and 6pm - 7pm.