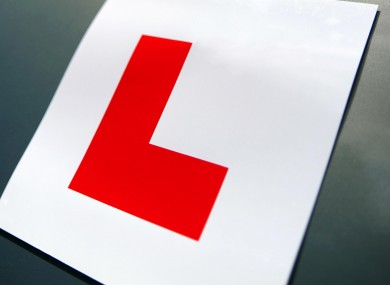 The average wait time for a Driving Test in Donegal will be in the region of six and a half weeks next month according to figures just published by the Road Safety Authority.
The RSA is urging long term Learner Drivers to apply for tests, saying there are over 41,000 people on their fourth or subsequent learner permit in Ireland. More than 8,600 have had ten or more learner permits.
The longest projected wait for a driving test in Donegal as of now is in Buncrana, with an estimated wait of 7.9 weeks.
The figure for Donegal Town is one week less at 6.9 weeks, while Letterkenny will have the shortest projected wait at 5.3 weeks.
That gives a Donegal average of 6.3, which the Road Safety Authority says is in line with the national average, and well within it's target time of 10 weeks.
Moyagh Murdock, the CEO of the Road Safety Authority says there is no excuse for people continuing to drive on learner permits, and is encouraging long term learner drivers to book tests.
In light of the low wait times across the country, Ms Murdock says the practice of people continuing to drive on learner permits without ever taking a test is unacceptable and unnecessary in today's circumstances.